Our Guest Programmer for July is Joan Collins, one of the authentic glamour queens of movies, television and the stage. The British-born actress has lent her sultry presence to more than 60 feature films including
The Bravados
(1958) and
The Big Sleep
(1978), and dozens of television programs, enjoying a particular triumph in the 1980s series
Dynasty
. Collins also has acted in many plays including Noel Coward's
Private Lives
, and is the author of several books including best-selling memoirs and novels.
Collins' programming picks begin with
Gilda
(1946), starring another legendary sex symbol--Rita Hayworth, described by Collins as a "most ravishing creature." She chooses
Boom Town
(1940) partly because of its glamorous cast headed by "definitive leading man" Clark Gable. Collins explains to host Robert Osborne that her final two films,
The Women
(1939) and
The Opposite Sex
(1956), were chosen so that viewers could see the original and the remake, in which Collins takes on the vixenish Joan Crawford role.
GUEST PROGRAMMER: JOAN COLLINS
WEDNESDAY JULY, 22 2015 AT 03:00 AM
Films in
BOLD
will
Air on TCM
* |
VIEW TCMDb ENTRY
The Opposite Sex
(1956) is a remake of
The Women
(1939), which was based on Clare Boothe Luce's 1936 play of the same name. In the latter two, a group of New York society women gossip, scheme and steal each other's husbands, and a man is never seen.
The Opposite Sex
changes the milieu to show business, and adds three elements which
The Women
did not have: men, music, and color. Most critics felt that the first two additions were mistakes. However, the third, along with an excellent cast, helped mitigate those errors.
June Allyson plays Kay Hilliard, a former musical theater star now a happy wife and mother -- happy, that is, until her friends find out that Kay's theatrical producer husband is cheating with a trampy showgirl, played by Joan Collins. The good wife heads for Reno, loses her husband to her rival, then puts on her Jungle Red war paint and sets out to win him back.
The Opposite Sex
was something of a homecoming for Allyson. Signed by MGM to repeat her stage role in the film version of the musical
Best Foot Forward
(1943), she had spent a decade at the studio, and had been one of its most popular stars. Dissatisfied with the films she was being offered, Allyson left MGM in 1953 at the end of her contract, and had been freelancing at various studios. She had returned to MGM for a dramatic role in
Executive Suite
(1954), but
The Opposite Sex
would be her last musical at the studio. Most of the songs were new, and written by Nicholas Brodszky and Sammy Cahn for the film. But the best song in
The Opposite Sex
is a reprise of one of Allyson's early hits from
Two Girls and a Sailor
(1944) - a duet with trumpeter Harry James, "Young Man With a Horn."
Joan Collins writes in her autobiography that the role of Crystal in
The Opposite Sex
was her first "grown-up role." Crystal, she writes, "was definitely not a girl. She was all woman - and all bitch. Sexy, conniving and shrewd, she was the embryo Alexis," the character Collins would later play in the 1980s television series
Dynasty
. Collins also recalls two incidents from the filming of
The Opposite Sex
. In a confrontation scene, Allyson's character slaps Collins. "June hauled off and belted me. This little lady with her tiny hands had a punch like Muhammad Ali!" Allyson was distraught and apologetic, Collins' face bore the imprint of the slap, and shooting had to be postponed until the welts went down, writes Collins, possibly exaggerating for dramatic effect. Another incident was even more painful. A long scene with Crystal in a bubble bath talking on the telephone took several days to film. The bubbles were made with harsh detergent, and Collins had an allergic reaction that left her body raw and blistered. The prop department had to devise a method to keep the bubbles away from her, and ended up rigging a piece of plywood with a hole cut for her body. The plywood was covered with a rubber sheet and the bubbles, with Collins' upper body above the hole, and her tender lower body swathed in bandages below.
Sylvia, the cattiest tigress in the pack, is played by Dolores Gray, a stage musical performer who appeared in just a few films, but usually stole them from her better-known co-stars. Oddly, except for the title song over the opening credits, Gray's musical talents are not on display in
The Opposite Sex
. Neither are those of Ann Miller, who plays a showgirl in Reno dumping one husband to marry another. She has no dance numbers in the film. Most of the musical numbers feature Allyson, and are big, flashy, and to modern eyes, campy and unintentionally funny. Other standouts in the cast are Ann Sheridan as an acerbic writer, Agnes Moorehead, as a much-married countess, and Joan Blondell as an always-pregnant matron. Interestingly, Blondell had been married to Dick Powell, who later married Allyson and was still married to her during the making of
The Opposite Sex
. Apparently, the ladies avoided each other as much as possible during filming. Allyson does not mention the film at all in her autobiography. The men in the cast included Leslie Nielsen as Allyson's philandering husband, and Jeff Richards as a singing cowboy, but they added little to the proceedings.
The film's assets include Robert Bronner's eye-popping color cinematography, and Helen Rose's over-the-top costumes, an haute-fifties fashion parade. The satire is less pointed than that of
The Women
, but
The Opposite Sex
is one of the last examples of 1950s glamour, and of MGM's trademark deluxe style.
Director: David Miller
Producer: Joe Pasternak
Screenplay: Fay Kanin, Michael Kanin, based on the play
The Women
, by Clare Boothe Luce
Cinematography: Robert Bronner
Editor: John McSweeny, Jr.
Costume Design: Helen Rose
Art Direction: Cedric Gibbons, Daniel B. Cathcart Set Designer: Edwin B. Willis, Henry Grace
Music: songs by Nicholas Brodszky, Sammy Cahn, George E. Stoll, Ralph Freed
Principal Cast: June Allyson (Kay Hilliard), Joan Collins (Crystal Allen), Dolores Gray (Sylvia Fowler), Ann Sheridan (Amanda Penrose), Ann Miller (Gloria Dell), Leslie Nielsen (Steve Hilliard), Jeff Richards (Buck Winston), Agnes Moorehead (Countess Lavaliere), Joan Blondell (Edith Potter).
C-117m. Letterboxed. Closed captioning..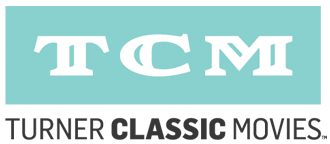 You can catch Joan's other choices ...
GILDA
WEDNESDAY JULY, 22 2015 AT 08:00 PM
WEDNESDAY SEPTEMBER, 30 2015 AT 12:15 AM
BOOM TOWN
WEDNESDAY JULY, 22 2015 AT 10:15 PM
Films in
BOLD
will
Air on TCM
*
THE WOMEN
WEDNESDAY JULY, 22 2015 AT 12:30 AM
MONDAY AUGUST, 10 2015 AT 03:30 PM