Warhol tapestries exhibited in Birmingham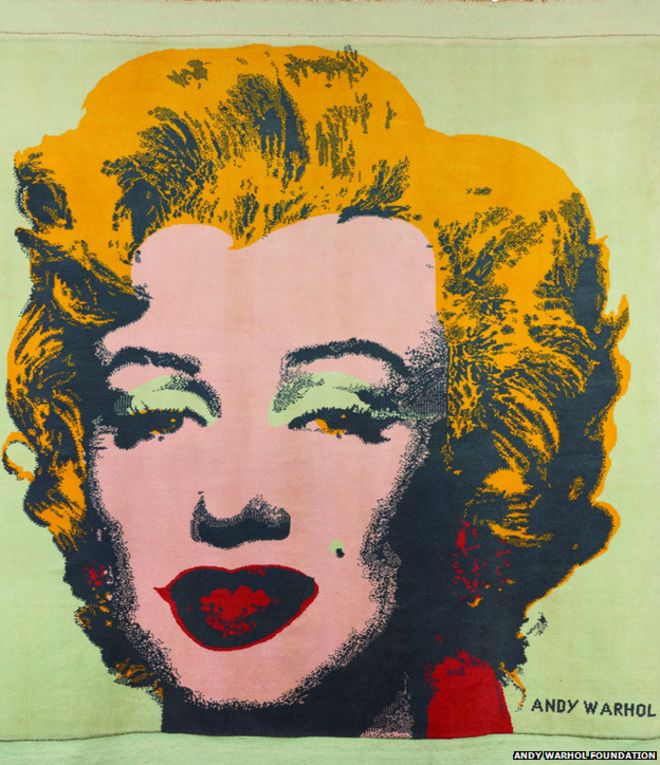 An Andy Warhol tapestry of Marilyn Monroe & Joan Collins has gone on show alongside others ....
They are part of an exhibition at Birmingham Museum and Art Gallery put together by Turner
Award-winning artist Jeremy Deller.
Also featured are Warhol's portraits of Elizabeth Taylor and Joan Collins.

Andy Warhol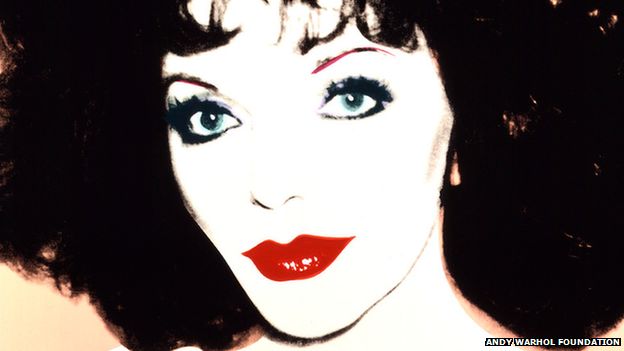 Born in 1928
A leading proponent of the "pop art" genre, a post-war style based on vivid imagery from popular culture
Famous for producing works featuring Marilyn Monroe and Elvis Presley, as well as pieces highlighting everyday items such as soup cans
In 2011, a self-portrait sold for £1.8m
Died in 1987

This summer, take a once in a lifetime opportunity to see world famous masterpieces by a giant of art history, right in the heart of Birmingham.

Making surprising connections between this unlikely pairing, the spectacular exhibition explores the artists' common interests in mass production, popular culture and mythology.

Highlights include Warhol's iconic portraits of Marilyn Monroe and Elizabeth Taylor, plus archival material including a signed photograph of Shirley Temple posted to a 13-year-old Andy in 1941.

This exhibition is in the Gas Hall at Birmingham Museum and Art Gallery.

Admission charges:

Adult: £7.00
Concession (student / senior): £6.00
Child (3-15 years): £3.00
Child (under 3): Free
Family (2 adults & 2 children): £17.00

To book tickets phone 0121 348 8038 or Book Online.

Images

1. Marilyn Monroe by Andy Warhol, tapestry, 1968
Credit line: The Andy Warhol Museum, Pittsburgh; Founding Collection, Contribution The Andy Warhol Foundation for the Visual Arts, Inc. The Collection of Marla and Larry Wasser, Toronto, Canada. © 2015 The Andy Warhol Foundation for the Visual Arts, Inc. / Artists Rights Society (ARS), New York and DACS, London. Image: Maciek Linowski.

2. Dame Elizabeth Taylor by Andy Warhol, offset lithograph, 1967
Credit line: © 2014 The Andy Warhol Foundation for the Visual Arts, Inc. / Artists Rights Society (ARS), New York and DACS, London

3. Joan Collins by Andy Warhol, silkscreen ink on synthetic polymer paint on canvas, 1985
Credit line: © 2014 The Andy Warhol Foundation for the Visual Arts, Inc. / Artists Rights Society (ARS), New York and DACS, London