Timeout London
JOAN COLLINS ON CATFIGHTS & CAMPERY!
As her one-woman show hits London, the legendary diva talks us through her favourite scraps from the '80s series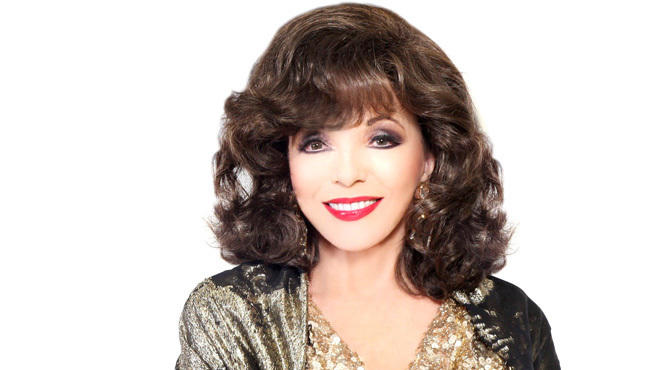 As her one-woman show, '
One Night With Joan
' hits London, 'Dynasty' legend Joan Collins gives Alex Hopkins her top five Alexis Colby scraps from the '80s show.
1. Alexis's studio
'My all time favourite was the first catfight I had with Krystle, played by Linda Evans. I'm in my studio and Krystle comes in and says something typically venomous. We're soon hitting each other with pillows and the feathers are flying everywhere.'
2. Alexis's atelier
'Alexis has decided to become a dress designer and I'm in my atelier, in a yellow blouse and black trousers, when Krystle bursts in and starts fighting with me. We're rolling all over the floor, feather boas everywhere, and she really goes at me, grabbing my hair and bashing my head against the floor.'
3. Queen Elizabeth I
'I'm dressed in an utterly divine, pearl-encrusted Elizabeth I gown, which cost thousands of dollars, and Krystle and I are having a tug of war. We did this over several takes and eventually Krystle pulls the rope hard, and wins, with me falling face first into the mud. That gorgeous dress was utterly ruined.'
4. The lily pond
'If I'd known that this was going to be so popular I'd have worn a better dress. As it was I had on a terrible polyester thing – most unflattering. Krystle was supposed to hit me, but before she connected the director was supposed to call "cut" and my double was supposed to go in. Unfortunately, the director didn't call "cut", so I got the full brunt of Linda Evans's right hook on my chin. Now, Linda's a big girl and she knocked me out. I ended up in the emergency ward. Oh, the perils of filmmaking!'
5. The mud hill
This was terribly difficult to do as we didn't use doubles and I was in a very short skirt and consequently spent most of the time trying to hide my modesty. Krystle and I were rolling down a muddy hill, fighting, and when we finally got to the bottom we had to sit in this vile fuller's earth. They then smeared chocolate on our faces and suddenly all these ants and bugs in the area descended upon us. We needed an entire team of people with fly swatters and bellows to get rid of them.'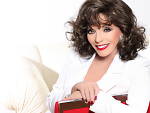 Outdoors it may be grey and drizzly; the theatre may be in need of a scrub up; but onstage it's pure starlight, as Joan Collins, enters in shimmering skintight sequins and a head of hair with more volume than a My Bloody Valentine gig.