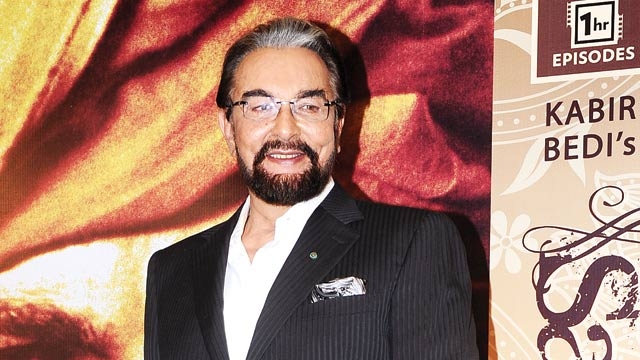 Says Bedi, "I met Joan, my Dynasty co-star after 15 years. She looks absolutely beautiful. It's amazing how well she has kept herself. When we were chatting, she told me she is very keen to do a Bollywood film. She is familiar with Bolly films and since she is a very good dancer, she wants to do a film where she can dance."
Says Kabir Bedi, who caught up with his Dynasty co-star after 15 years at the Art for Charity event in London
Kabir Bedi was recently at the Arts for India charity event in London, a fundraiser held in association with the British Film Institute at BAFTA (British Academy of Film and Television Arts). Bedi gave a speech to honour the contribution of the late filmmaker Richard Attenborough. BFI also conferred Lifetime Achievement Awards to Dame Joan Collins and yesteryear Indian actress Mumtaz.
As for Mumtaz, Bedi says he has always "adored the actress and found her films with Rajesh Khanna entertaining". He meets her every three years when she comes to India from. "I have a lot of love and respect for her," he says.
The event, says Bedi, was held to honour great talents, celebrate India and it was also for a good cause. "An auction was held and all the money raised from it will go to underprivileged young Indians who are training in the creative arts — films and fashion."
The actor was recently seen in the film Mohenjo Daro in a pivotal role. The film did not do well at the box office, but Bedi maintains that its recent telecast on a channel received a good response. "A lot of people liked it," he says and the actor has also tweeted about it. As for his next project, it's an English film Broken Key, directed by an Italian filmmaker, which has him playing a professor of antiquities. "I am also shooting for a Telugu period film Baahubali-style in which I am playing an emperor," says Bedi..